Sun King Warriors is best described as a mix of feel good groove-rock, American roots music & two tons of drums. Their sound is influenced by the giant 70's rock sounds of bands like Led Zeppelin, the emotion and truth telling of Mumford & Sons and the furious rhythmic intensity of Donovan's former band Rusted Root.
Band members include Jim Donovan, Harry Pepper, Bryan Fazio, Joe Marini, Kevin McDonald, Dan Murphy, and Kent Tonkin.
Spiral Rhythms Ensemble is an artistic improvisational collective that consciously uses sound and movement for self discovery, transformation, and building authentic community.
Members include Harry Pepper, Rex Bacon, and Ed Boas.
In this video, Spiral Rhythms Ensemble creates a playful backdrop for dancing mindfulness and explains what it means to redefine therapy.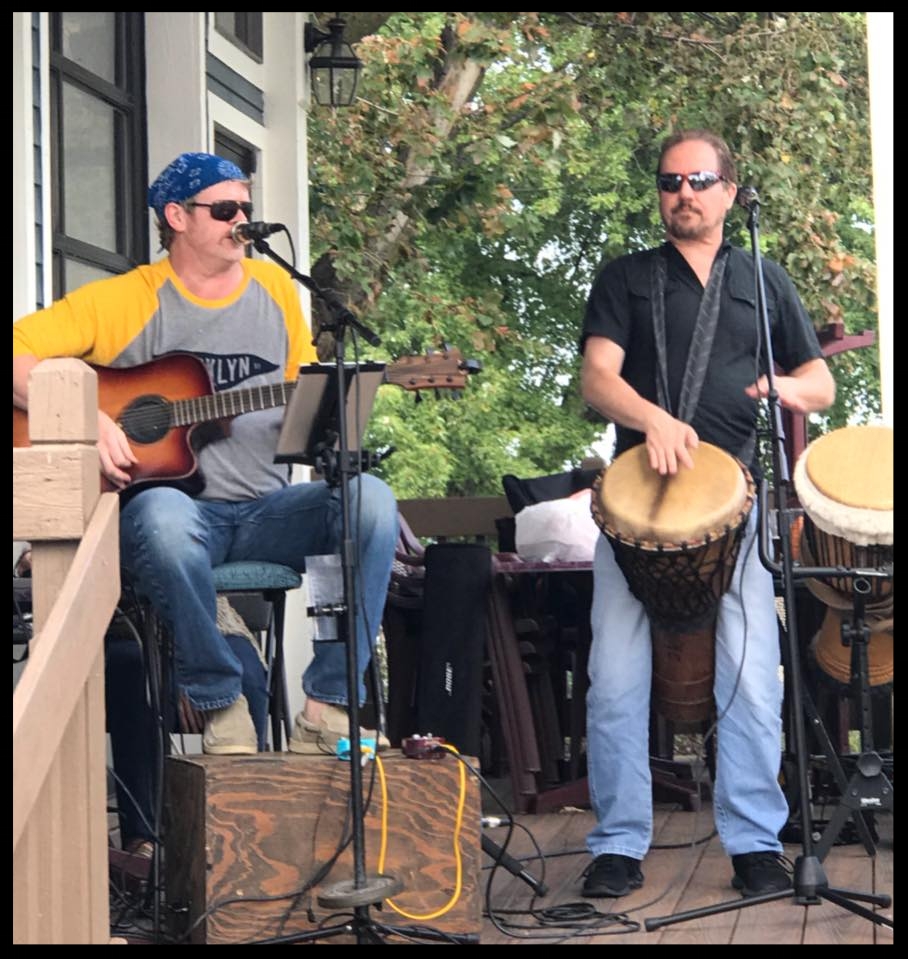 ACOUSTIC SCOTTY &
DR. PEPPER
Harry and Acoustic Scotty perform together ranging from rock, blues, and singer/songwriter pieces in both covers and originals. (Photo credit: Terri Sluss Cole)
Harry was a rhythm contributor on the album "So It Goes": 2017.
(Photo credit: Todd Vukaminic)
A day-long retreat with workshops designed to draw out your creativity and improvisation via drum, dance, spoken word, and other rhythmic elements. (Photo: Meredith Kaminek)